Toni Warren
Web Development Track Captain
Toni was born in South Carolina, raised in Virginia, and lives in Florida, where she learned to love the southeast, sunny weather, and Chihuahuas. After receiving her MBA at the University of Tampa, she began to share the impact of how technology can help nonprofit organizationstouch more people. She is the President of Suncoast Developers Guild, and her passion is people and believes technology can help people achieve better results, quicker.
This is the fourth year Toni is running this track and aims to bring the developer and startup community together to share knowledge and empower each other with their varying skill sets. Sessions will feature tech startups, entrepreneurs, and code school founders joining us from across the country to enlighten the Tampa Bay community in web development, tech talent, and disruptive education to strengthen our tech ecosystem.
Check out Toni's video about the track here
Sponsored by: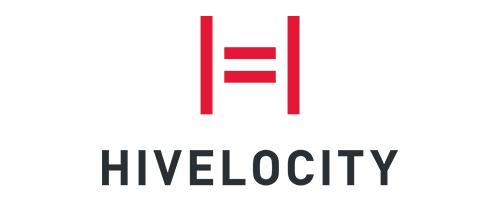 Sessions
To sign up for a session, click on the session name!
Monday, February 12 – 10:00am – 11:00am
Work-Life Balance for Technology Professionals
Speaker: Michael LaPlante

Michael LaPlante
FireEye Security
Senior Web Engineer
Monday, February 12 – 02:00pm – 03:00pm
Founders Panel: Disruptive Education Models for Tech Workforce Initiatives
Speakers: Jennifer Whelihan, Daniel Fogarty, Adam Sheffied, Toni Warren

Jennifer Whelihan
Hillsborough County
Economic Development Manager

Daniel Fogarty
LaunchCode
Director of Growth

Adam Sheffied
Secure Set
Campus Director

Toni Warren
Suncoast Developers Guild
President
Monday, February 12 – 03:00pm – 05:00pm
Stuff Everybody Knows (1 & 2) – Web Development Best Practices with COO of npm, Inc.
Speaker: Laurie Voss

Laurie Voss
COO, npm, Inc.
Co-founder
Tuesday, February 13 – 01:00pm – 02:00pm
Coding for Entreprenuers: Does learning to code help build your startup
Speakers: Gaven Stark, Rachel Carpenter, Adam Jahr, Stefanie Jewett, Mark Lombardi-Nelson, Shuchi Vyas

Gavin Stark
Suncoast Developers Guild
CTO

Rachel Carpenter
Intrinio
CEO

Adam Jahr
Code Pop
Senior Producer

Stefanie Jewett
Activvely
Founder & CEO

Mark Lombardi-Nelson
Shoot To Thrill Media
Owner

Shuchi Vyas
GuestBox
Founder
Thursday, February 15 – 11:00am – 12:00pm
Journey Into Serverless Websites powered by Hivelocity
Speaker: Mark Dewey

Mark Dewey
Suncoast Developers Guild
Core Instructor
Thursday, February 15 – 02:00pm – 03:00pm
Startups That Scale | Kubernetes & Cloud Native powered by Hivelocity
Speaker: Bill Bensing

Bill Bensing
WB3Tech
Chief Thought Officer
Thursday, February 15 – 06:30pm – 07:30pm
Kids Hour of Code With Suncoast Developers Guild Jr.
Speakers: Justin Linn, Liz Tiller

Justin Linn
MadMobile
JavaScript Developer

Liz Tiller
MadMobile
JavaScript Developer