Ebony Grimsley-Vaz
PR/Marketing Track Captain
Ebony T. Grimsley-Vaz is the PR/Marketing Track Captain for Startup Week Tampa Bay and owner of Above Promotions, a digital marketing and public relations company in Tampa and the author of the book titled, "Because You're Small: Effective Marketing Strategies for Immediate Implementation". With over 10 years and 70+ brands, Ebony has had the opportunity to work with campaigns for large businesses such as AT&T, AAA, AOL, Cold Stone Creamery and Verizon Wireless to smaller national and international businesses and non-profit entities like the University of South Florida. She has been featured on MSNBC.com, Food and Wine, Social Media Today, BizBash, AdWeek, PR Daily, Yahoo.com, the Retail Customer Experience, Business 2 Community, NewsOne.com and other publications, an industry speaker and is also a contributing writer on diversity and technology for Moguldom.com.
Check out Ebony's video about the track here
Sponsored by: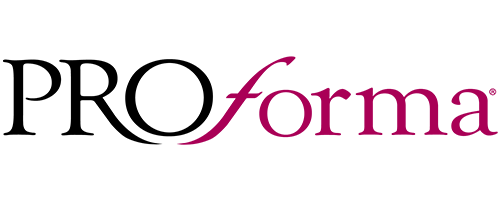 Sessions
To sign up for a session, click on the session name!
Monday, February 12 – 11:00am – 12:00pm
Economic Insights from Big Data and Dynamic Visualizations
Speaker: Moez Limayem, Balaji Padmanabhan, Shivendu Shivendu

Moez Limayem
Muma College of Business, University of South Florida
Dean

Balaji Padmanabhan
Muma College of Business, University of South Florida
Professor and Director of the Center for Analytics and Creativity

Shivendu Shivendu
Information Systems
Associate Professor
Monday, February 12 – 01:00pm – 02:00pm
Why Creating Compelling & Targeted Content is Key w/ Liz Newman
Speaker: Liz Newman

Liz Newman
Content & Digital Branding Strategist
Monday, February 12 – 02:00pm – 03:00pm
Marketing Lessons Learned: Stories on Pivoting Towards Success
Speakers: Pat Bhava, Jose Gomez, LaTecia Johnson, Andrew Machota

Pat Bhava
Serial Entrepreneur

Jose Gomez
Net Ministries Foundation

LaTecia Johnson
Visionary Rising Agency
Writer & Digital Entrepreneur

Andrew Machota
New Town Connections
CEO & Founder
Monday, February 12 – 04:00pm – 05:00pm
Pitch the Press
Speakers: Diane Egner, Ernest Hooper, Alexis Muellner, Sarah Perez, Camille Spencer

Ernest Hooper
Tampa Bay Times
East Hillsborough Bureau Chief and Columnist

Diane Egner
83 Degrees Media
Publisher & Managing Editor

Alexis Muellner
American City Business Journals

Sarah Perez
TechCrunch
Reporter

Camille Spencer
ABC Action News, WFTS-TV
Planning/Assignment Editor
Tuesday, February 13 – 01:00pm – 02:00pm
Campaigns to Reach the Masses
Speakers: Shaleria Faison, Chris Gent

Shaleria Faison
Taylor Media Corporation
Senior Manager of Social Media

Chris Gent
Kissimmee Utility Authority
Vice President of Corporate Communications

Liana Lopez
Hillsborough County, Florida
Chief Communications Administrator

Colleen Thayer
cjt Strategies, LLC
President
Wednesday, February 14 – 02:00pm – 03:00pm
Automake your business: The most important activities to set and forget
Speaker: Brandon Marcum

Brandon Marcum
Health Insurance Innovations
VP Marketing
Wednesday, February 14 – 03:00pm – 04:00pm
The Psychology of Marketing
Speaker: JR Griggs


JR Griggs
Red Wall Marketing
President & Founder
Wednesday, February 14 – 04:00pm – 05:30pm
Instagram for Brick & Mortar Entrepreneurs
Speakers: Ren Altizer, Tona Bell, Julie Curry, Seanissey Loughlin, Jenn Bischof


Ren Altizer
Wolf & Rabbit Marketing
Owner

Tona Bell
The Paper Seahorse
Proprietress

Julie Curry
Bake n' Babes
Owner

Seanissey Loughlin
Tampa Indie Flea
Co-owner
Jenn Bischof
Keeping It Social
Owner
Friday, February 16 – 10:00am – 11:00am
From Local to Global: Learn the Growth Hacking Strategies of Successful Companies
Speakers: Jorge Brea, Jacqueline Darna, Ericka Perry


Jorge Brea
Symphonic Distribution
CEO

Jacqueline Darna
NoMo Nausea, NoMo Migraine, & NoMo Sleepless Nights
CEO & Medical Inventor

Ericka Perry
The Stork Bag
Founder
Friday, February 16 – 11:00am – 12:00pm
Selling for the Non-Salesperson
Speaker: Leighton Kyler


Leighton Kyler
Peak Performance Technologies, LLC
President/CEO