A business would be nothing if no one knew about it. That's what PR and Marketing are all about. Join the PR & Marketing Track at Tampa Bay Startup Week and you'll learn amazing things from people who know what they're talking about. From driving online traffic to handling a crisis to turning data into dollars, this track will have your business's name in lights in no time. We talked to track captain, Ebony Vaz, about her track and this is what she had to say:
SW: Why are you excited about your track?
EV: We have experts from multinational companies to award-winning entrepreneurs coming to provide stellar content for attendees of the PR/Marketing Session of Startup Week. We have received great feedback from past attendees of this track, and we aim to do the same again for 2019. You don't want to miss a session!
SW: Why are you looking forward to Techstars Startup Week?
EV: I can't think of any other event in the area where you gain access to this many fabulous experts and their knowledge-base for free. Plus, Startup Week is akin to the business community's homecoming. Not only do we get a chance to see current and future entrepreneurs, but many leaders come out to support and see what is starting up in Tampa Bay.
SW: Who are you and why do you think it is important to give back to Tampa?
EV: My name is Ebony Vaz, and I'm the founder of Above Promotions, a storytelling, science, and technology company helping brands grow. As a native to the area and business owner, it is important I do my part to help the area grow for today and the future. We are all a part of an eco-system and must do our part. As other companies and areas within Tampa Bay grow, my company and neighborhood will succeed as well. We all benefit from a healthy community. Giving back by educating organizations and potential entrepreneurs, allows me to do my part to help secure a successful, and innovative Tampa Bay.
Come register and sign up for events in the PR & Marketing track today!
The PR & Marketing track is fashionably brought to you by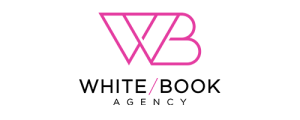 blog brought to you by