This year we're introducing the "No Excuses" track to go along with our overall theme of "No Excuses." This track is about overcoming adversity and pushing through any challenges we face, whether personal or external, that may keep us from reaching our full potential. Whether it's money, time, age, location, resources, education, gender, race, family, or personal adversity, it can be really easy to make excuses for why we can't thrive, but it's time to throw those excuses away and become the strong, passionate people we were created to be. Regardless of the situation, there is nothing we can't overcome!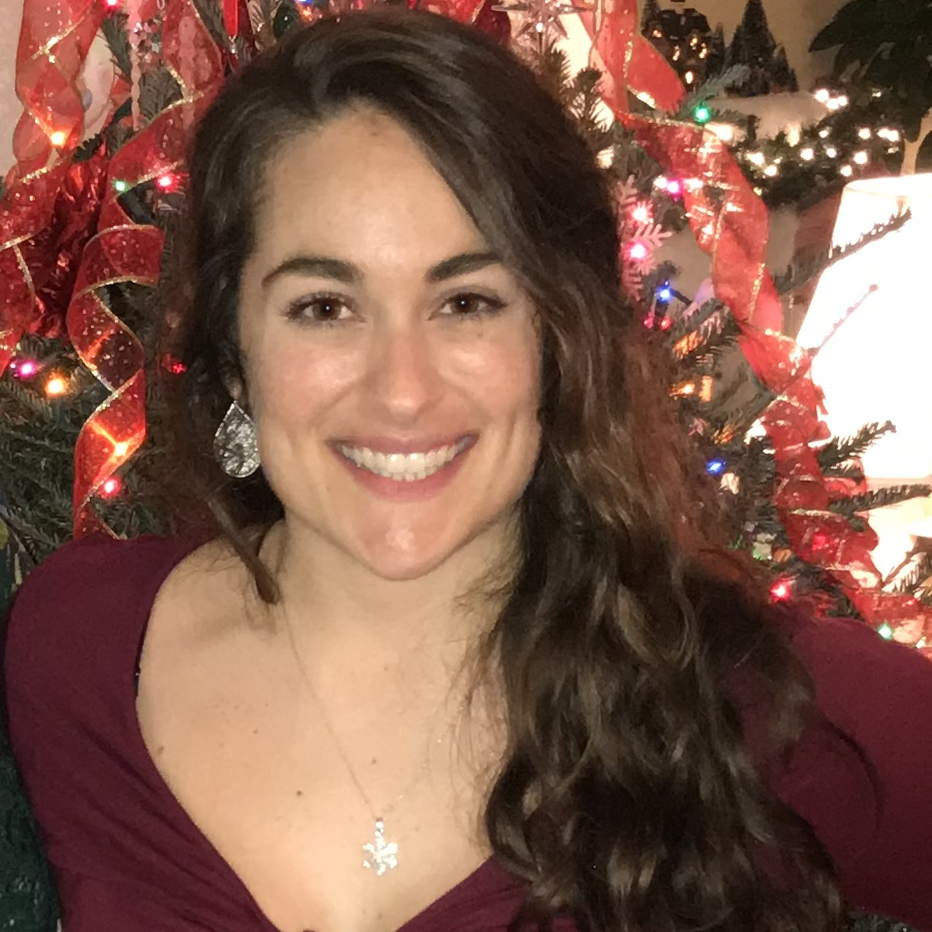 This track was lovingly put together by Lindsey Brenner. Lindsey is Vice President of Red Wall Marketing and one of the core organizers for Startup Week Tampa Bay. As someone who has overcome her own struggles and challenges in life, she has a huge passion for this track, and a heart for encouraging others to push through their own brokenness, fears, insecurities and adversities and become the strong, passionate people they were created to be.
Check out the schedule below and click to sign up for some events that may change the course of your personal and professional life!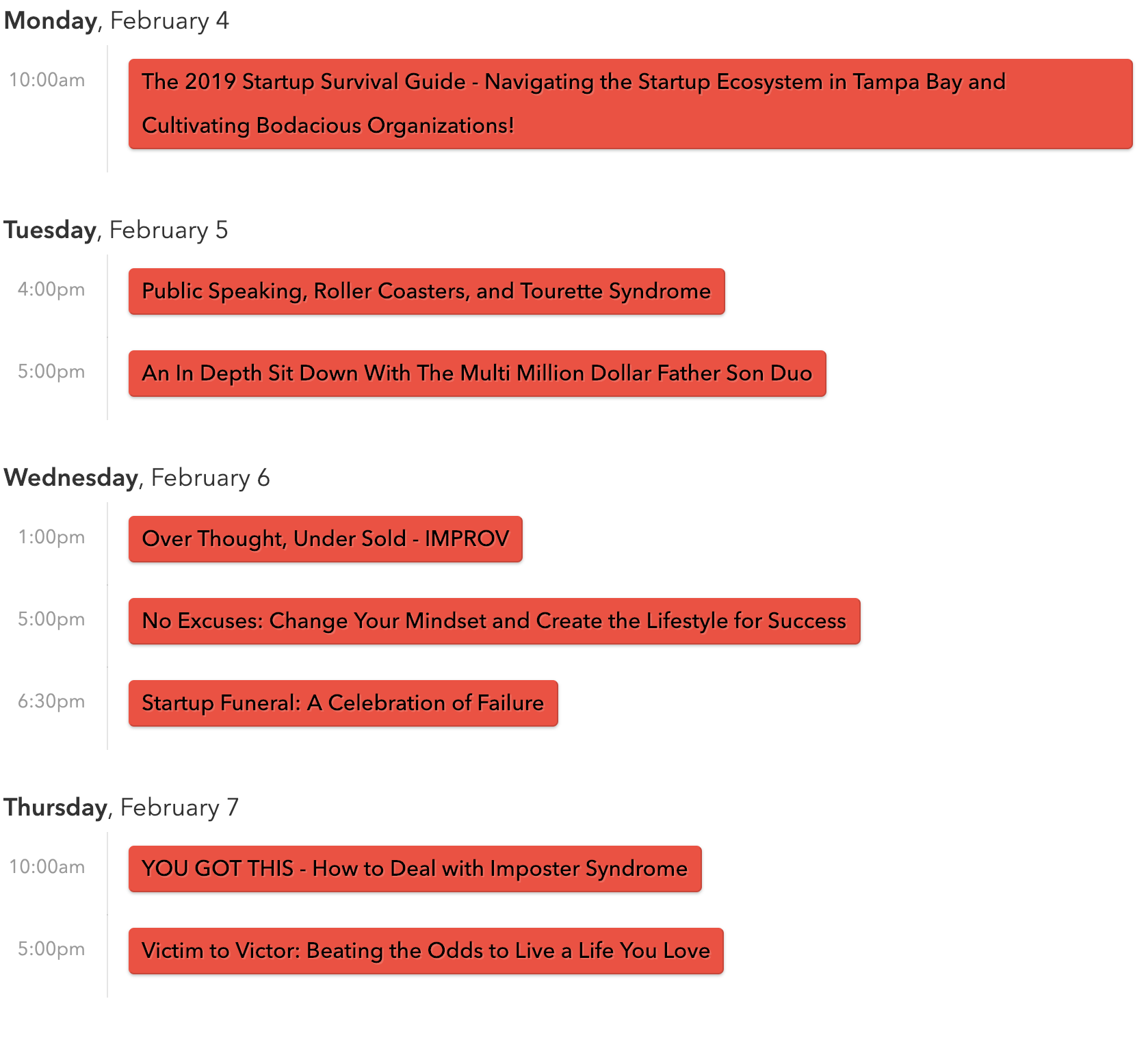 blog brought to you by