Ric Daza
Cyber Security Track Captain
Ricardo "Ric" Daza is an IT-Risk Consultant and Information Assurance Researcher. Ric is passionate about the startup community and seeing them succeed. Ric has been in the networking and security industry for over 26 years; he worked for Cisco's Worldwide Security Practice for 16 years. As an IT Risk Consultant, he has advised both domestic and international large enterprise clients on a myriad of aspects of their IT Security, such as Risk Management, Security Metrics, Incident Response Program Development and Maturity, Business Process Modeling, Network Security and Security Programs and Maturity. Ric holds a double CCIE #12671(R/S, Security), CRISC, CISSP, CISA, ISO 27001 Lead Auditor, PMP, RHCE, and is a Ph.D Candidate in Information Assurance.
Check out Ric's video about the track here
Sponsored by: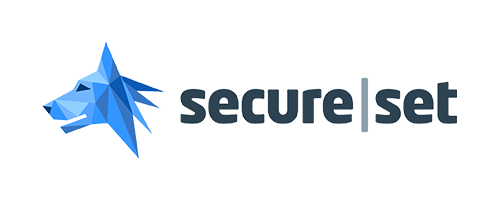 Sessions
To sign up for a session, click on the session name!
Monday, February 12 – 02:00pm – 03:00pm
Founders Panel: Disruptive Education Models for Tech Workforce Initiatives
Speakers: Jennifer Whelihan, Daniel Fogarty, Adam Sheffied, Toni Warren

Jennifer Whelihan
Hillsborough County
Economic Development Manager

Daniel Fogarty
LaunchCode
Director of Growth

Adam Sheffied
Secure Set
Campus Director

Toni Warren
Suncoast Developers Guild
President
Tuesday, February 13 – 10:00am – 11:00am
Introduction to Cyber Security for Startups
Tuesday, February 13 – 01:00pm – 02:00pm
Amazon Web Services for Startups
Speaker: James Schrader

James Schrader
Ascendant Solutions
Founder & President
Tuesday, February 13 – 02:00pm – 03:00pm
People Centric Hacking – How Social Media Habits Lead to Cyber Attacks
Speaker: RJ Burney

RJ Burney
Secure Set
Instructor
Wednesday, February 14 – 11:00am – 12:00pm
What Cyber Security Needs Entrepreneurs to Build
Speakers: Kishen M. Sridharen, Kahrman Ziegenbein, Alan Zukowski

Kishen M. Sridharen
Raymond James
Cybersecurity Partnership & Outreach Executive

Kahrman Ziegenbein
Toonari
Founder & CEO

Alan Zukowski
Pozytek LLC
Founder